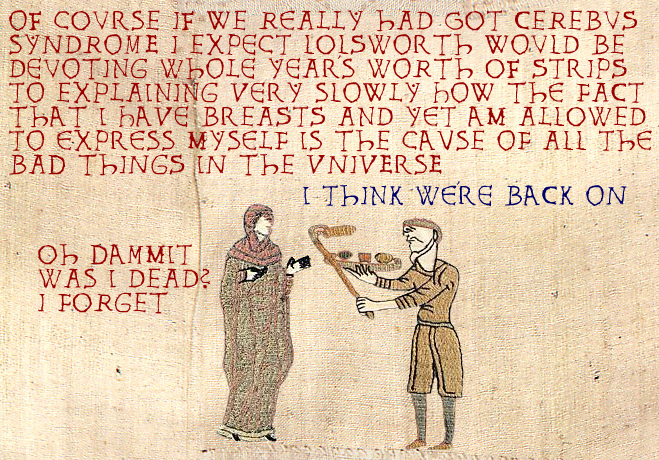 July 3rd, 2008
Okay so here's the deal: I mentioned it was my birthday a couple of weeks ago. My present was a new CPU and graphics card for my old computer. Unfortunately this was all squeezed into my old chassis, where it immediately started glowing white hot. So I had to get a new box and long story short I missed out a week sorry.
In other news, that's it for "And Ye Minstrels Played On". I was going to wrap it up properly but I can't remember what my idea was now so screw it all anyway.

This is a Bob the Fish comic. Hooray!