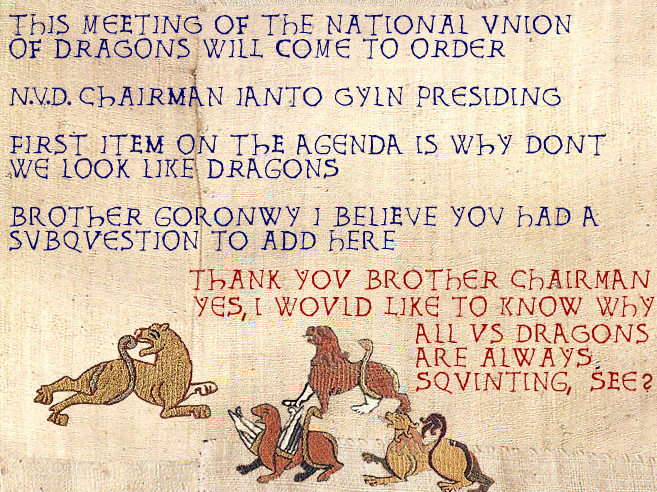 July 10th, 2008
Timely as if ripped from today's headlines, if today was 25 years ago. Mind you, Unions are making a comeback.
Incidentally, all dragons in my comic are Welsh. In real life of course, there are dragons in China as well.

This is a Bob the Fish comic. Hooray!