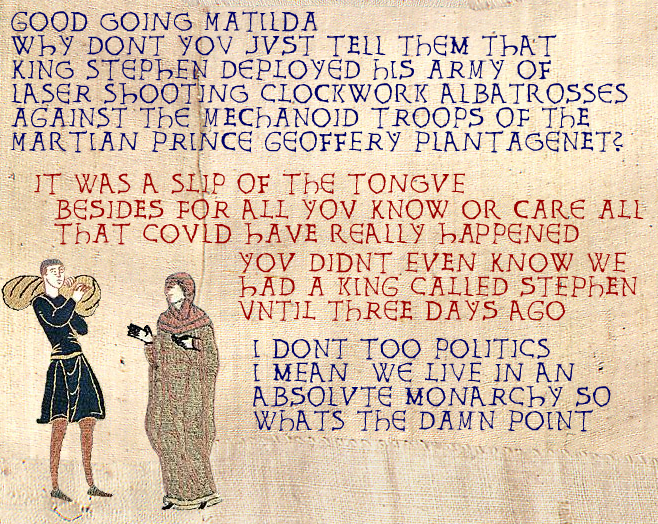 July 26th, 2008
Yes, I got it wrong. It was past midnight when I made that one, in my "defence". Anyway, like Uncle Joe before me I have altered it to cover up my mistakes.
Happy birthday, Bayeux Rhythms! (actually tomorrow). Yep, s'been a year. Woo hoo.

This is a Bob the Fish comic. Hooray!